Hey Keepers (me again)
With such positive feedback and interest with 'making the HR right hand even more perfect' 😀
Something I touched on in my previous article was the OBO 'left' hand. I wanted to show you the alterations I've made on this glove which I think makes the glove a lot better (I'd say perfect)!
When I wore my first Robo kit (hi control) in 2003 at 13 years old something I always did was to leave the wrist strap undone, to have full wrist movement. To me this strap seemed point less and I removed it! I've seen many other gks do this. Chris Hibbert (South African Keeper) demonstrates this in the picture below!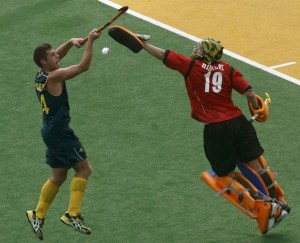 Talking to the goalkeeping wizard Jimi Lewis (who also removed this strap) showed me the modifications he did for all his career in OBO and playing for Great Britain in the Athens Olympics (same picture) 🙂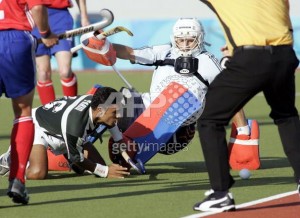 I want to show you the 5 stages to make the left hand even more 'Perfect'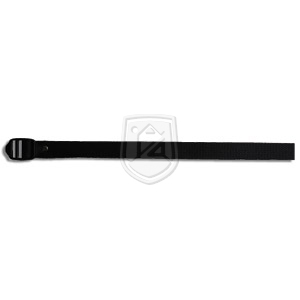 Stage 1, remove the strap (keep the strap for your perfect high rebound right hand alterations as a 'spare' just in case 😉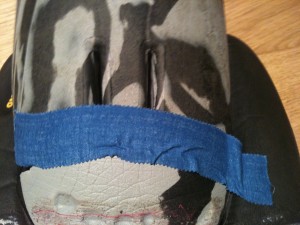 Stage 2, mark the cuts! keep it about 1-2cms above the indents on the soft foam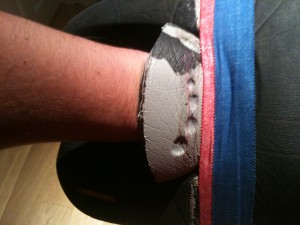 Stage 3, cut along your marking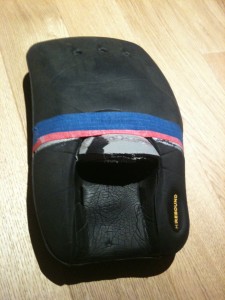 (Optional stage 4) if the glove is brand new… doesn't matter so much, it's better when the glove is loosened. Have some strong tape. Put it in the middle of where the soft foam meets the harder foam and wrap around tight!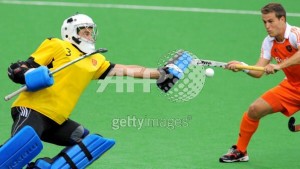 This is becoming more common on different brand gloves as well. Shown by Nick Brothers (Current England Goalkeeper)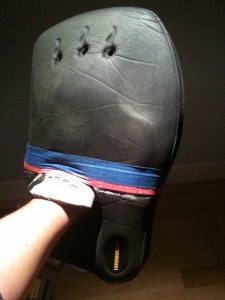 Stage 5, enjoy!!!
xoxo