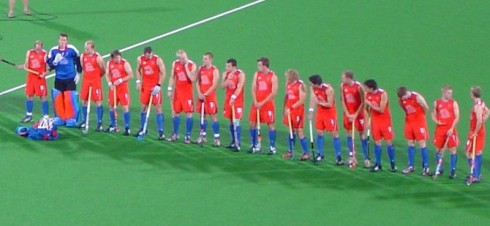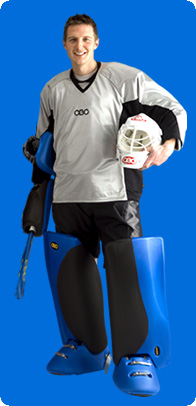 Alistair McGregor plays club hockey for Loughborough Students and his country, first representing Scotland in 2001 accumulating 114 caps to date. The 28 year old PE teacher received his first Great Britain cap in October 2007 and recently helped Team GB earn a 5th place finish at the Beijing Olympics. This was Great Britain's best finish since winning Gold in 1988. McGregor's outstanding performances during the Olympics was reflected when Great Britain Hockey named Alistair as its Athlete of the Year for 2008, he was selected as The Hockey writers player of the year and named for the World All-star team of 2008.
More information on Ali is available via his OBO profile
Hi Ali, 2008 was a massively successfully year for you, congratulations. What's in-store for the 09/10 season ahead?

I am going to be Loughbough Captain and we will hopefully get back into the EHL. Next Year is the Commonwealth games with Scotland so i will be busy preparing for that.
It always makes me laugh when…i see goalkeepers wearing kit that is not OBO, i feel like going over to them and letting them know the error of their ways.
The thing I love most is…chilling at home with my girlfriend (good answer , that will keep her happy)
It annoys me when…i see OBO goalkeepers not using the ROBO right hand, i wonder if this is a fashion statement they are trying to make.
In my fridge I always have…milk, as I always eat cereal before i go to training.
The book I am currently reading is…The 7 habits of Highly Effective People by Steve Covey.
My favourite TV show is…don't really have one, we watch lots of TV series when we have time on hockey trips. At the Commonwealth Games a group of 6 of us got hooked on watching 24!!!
My favourite band/group is…too hard to pick one, I love loads of types of music. The lads in the team laugh at my obscure music knowledge, useful for quiz though.
My stand out childhood memory is…when I tried to make my own goalkeeper kit out of polystyrene blocks. The ball hit them once and they fell apart, I was gutted as they took me hours to make.

My ideal holiday is…one were I can chill out but there also needs to be plenty to do like swimming, watersports etc. I hate lying in the sun doing nothing I get bored very quickly.
My favourite item of OBO kit is…the custom painted helmets. I had a union jack one for the Olympics and loads of people have asked me about it. One guy offered me £500 for it, I think I just laughed at him, that is one item of kit that I will keep forever.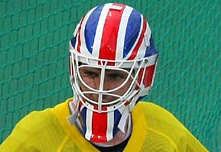 My favourite training exercise is…when you work so hard that our coach is the one that has to stop because he is knackered before you. There is an excellent one tat we do with 8 balls around the D that you have to smother and return to your goal. There is nothing better than the feeling of being worked to the extreme, in a weird way i love that feeling!!!!
The best save I have ever made is…I think its hard to have a best ever save, the most important save i made was in the Olympic Qualifier final vs India when I saved a deflection with my toe at 1-0 up!!!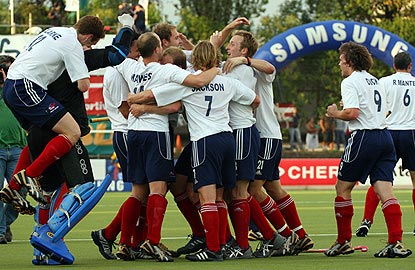 The worst injury I have had is…when I dislocated my ankle, no not playing hockey, it was Volleyball!!!

The best advise I can pass on is…be positive in everything that you do, learn from your mistakes and remember goalkeepers really are amazing people!!!!
Got a question you want to ask Ali?
OBO will be running a second part to this interview where we give all keepers resources users the chance to submit a question for Ali. A selection of the best questions will then be answered by Ali.
To submit your question drop a comment with your question before 17th July.