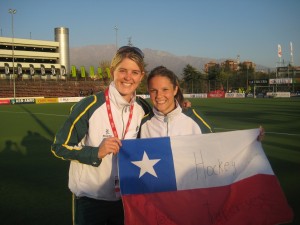 Good morning/night whatever it is there now
We are one step closer to making it to the world cup. This afternoon we beat Chile 5-0 in our first game of the tournament. It was a pretty good game and a consistent performance from us. No PC's against and Cronky only got 2 touches. We created plenty of scoring chances so Frank was quite happy. There were about 4,000 people at the game (apparently) but its funny how quiet a stadium can get when we score a goal. I was in the crowd cheering with the other two girls so thats all that matters.
The schedule keeps changing by the day but we now have till Thursday until we play our next game against Malaysia. 3 games to go ( and win ) then it will be job done. We are all really enjoying the sites and sounds that Chile has to offer. The view of the Andes mountains out our window is a nice site to wake up to. Can't complain.
Speak soon
Rach
Australian womens goalkeeper Toni Cronk's OBO profile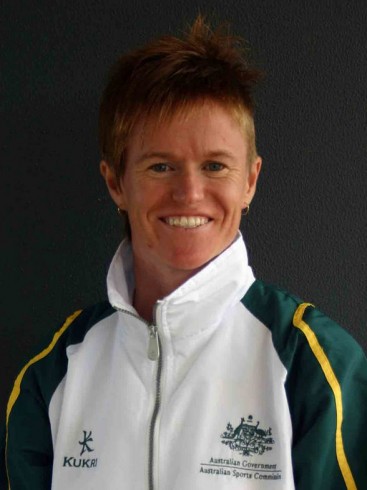 What club you play for: South Perth
What Country you play for: Australia
Great achievements: Commonwealth Gold in Melbourne 2006
List of gear you use: Robo Hi-Rebound legs and kickers, Hi-control RHP, Hi Rebound LHP, ROBO FG Splat helmet,  skinny thing stick and ROBO BA.
Best goalie memory: every time I play for my country, it brings another special memory
How often do you train: 6 days a week
International caps: 65
International debut: October 2001 versus New Zealand in Melbourne
Any secret tips: Just be where the ball is…
Goals in life: Own several of my own business's
Here is picture from the 09 Champion Trophy with my custom Aussie pads: